One of the most attractive reasons for choosing Cyprus is the 320 days of sunshine, the mild winter temperatures and minimal rainfall.
The first-rate amenities that are offered in combination with the beautiful Mediterranean surroundings will turn trainings to a pleasure.
Cyprus is also offering a wide range of sports facilities which enable several sports Events to be organized throughout the year. State-of-the-art training facilities, sports medicine, accommodation for all budgets, professional support, easy access from most European countries, a reliable communications and telecommunications network, low levels of crime, and an enviable standard of living, all make Sports Events and Activities training efficient and successful.
Cyclists, swimmers, runners, gymnasts, multi-discipline athletes, footballers, and tennis, beach volley, handball, basketball and volleyball players take the opportunity to use floodlit, grass pitches and modern arenas; heated swimming pools and fully-equipped sports centers; high-tech ranges and trails or tracks; progressive gyms and challenging natural terrain.
The success of the Sports Events TOP KINISIS has handled over the past years is a result of the extensive experience, professionalism and capability to undertake the management of any event however demanding or complicated it may be.
SPORTS EVENTS HANDLED BY TOP KINISIS
U20 – Men Volleyball European Championship Small Countries Division
U19 Beach Volley Ball
1st World University Sambo Championship
35th European Olympic Committee Seminar
10th European Universities Beach Volley Championship
65th Annual UIPM Modern Pentathlon Congress 2013
2013 Biathle & Triathle World Championships
12th European Universities Volleyball Championship
International Military Sports Council – European Conference
8th European Women & Sport Conference
Informal Meeting of Ministers Responsible for Sport of the Small States of Europe
SMALL STATES OF EUROPE GAMES
ISSF World Championships in Shotgun
3rd Round Table on Sport 'Tolerance & Fair Play'
60th General Assembly and Congress – International Military Sports Council
National Athletic Symposium 'European Athletic Model'
HIKING & TREKKING
The island of Cyprus is a walker's paradise. From the hillside paths that wind around the Troodos Mountains to coastal paths and marked nature trails, the island truly has hikes and treks to suit every level of ability.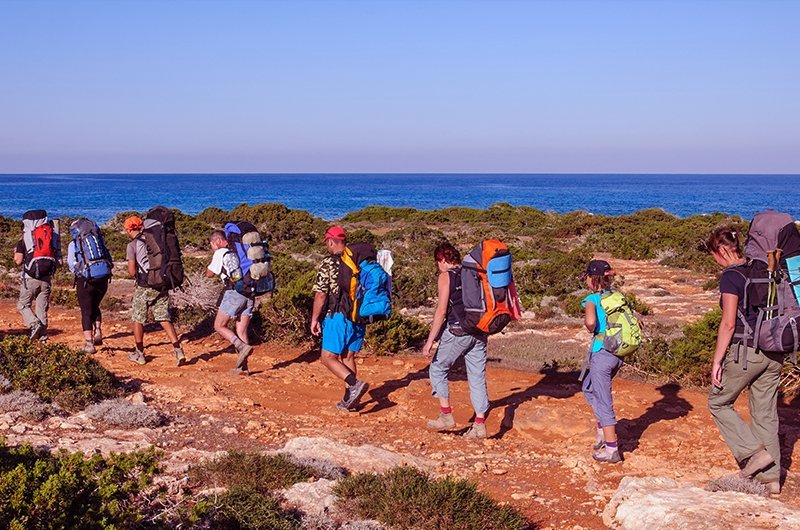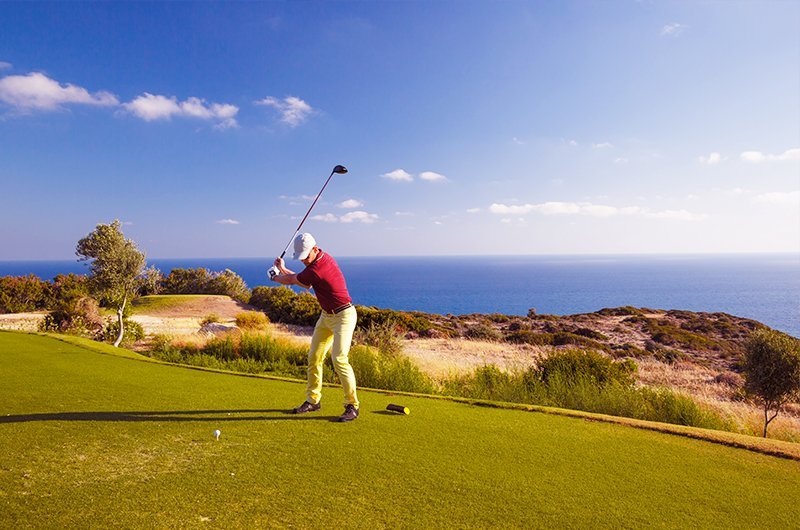 GOLF
Along with the opportunity to enjoy a game of golf in scenic tranquility, the various courses also host annual tournaments on both a national and international level, as well as offering academies, clubhouses and other facilities.
WATER SPORTS
On an island surrounded by crystal clear waters that consistently rank as the cleanest in Europe – and are further enhanced by their pleasant all-year-round temperatures of approximately 16-24° C – it is only natural that water sports would feature as a popular pastime, and one that offers an abundance of choices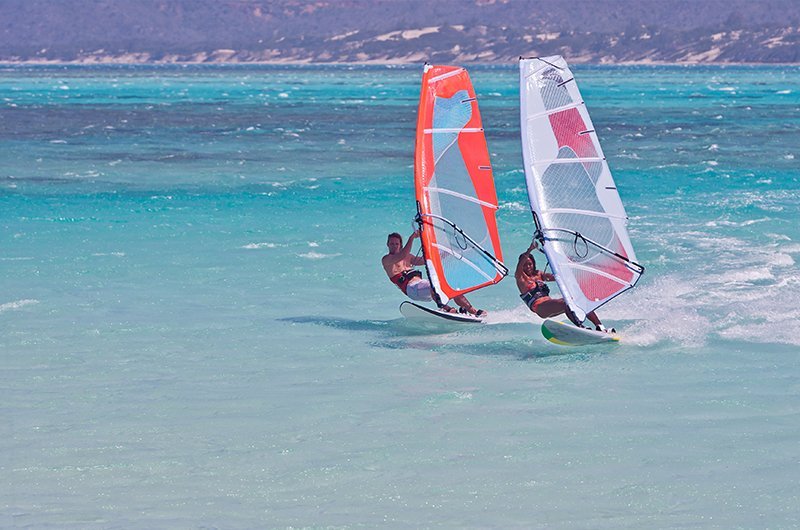 SAILING
The endless blue seas of Cyprus offer the perfect setting for enjoying sailing and yachting all year round, thanks to their favourable temperatures and flat waters.
A variety of important races and regattas also take place throughout the year for the sport of sailing, whilst leisure yachters can find community and facilities at two marinas, five ports and numerous bays
CYCLING
With perfect weather conditions, varied and challenging terrain and beautiful scenery, it is no wonder that Cyprus is a firm favourite for leisurely and competitive cycling – all year¬ round.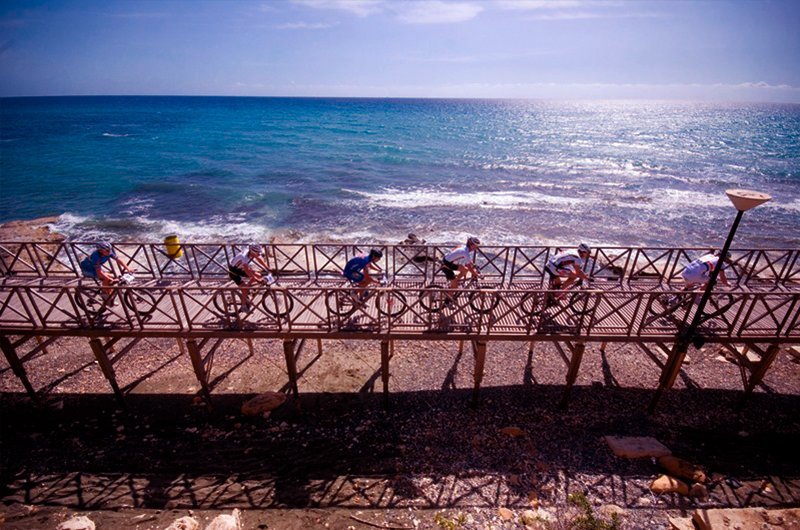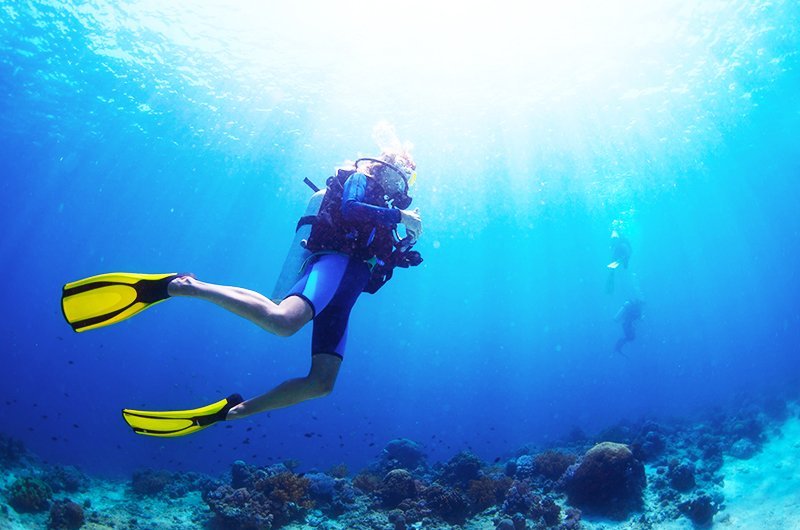 SCUBA DIVING
Blessed with all the elements that make a diver's paradise, Cyprus attracts visitors from all over the world for its favourable weather conditions, top-ranking wrecks and diverse marine life. With warm waters that range from 16-27 degrees almost all-year-round, the island enjoys one of the longest diving seasons.
Teeming with a wide variety of colourful fish, sponges, coral, sea anemones, octopus, mussels and sea urchin, the waters of the island are abundant with life, whilst shy sea turtles can also be spotted regularly, along with the rarer Mediterranean Seal.
KITE & WING SURFING
With its enviable and consistent sea and wind conditions all year round, two of the biggest and most adrenaline-filled sea sports can be enjoyed in Cyprus, with the island known worldwide as a top destination for both windsurfing and kite surfing.